You are here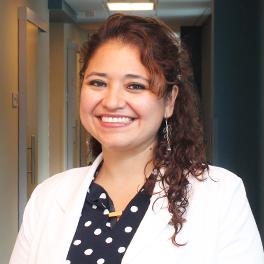 Janet Guzman MSN, FNP
Specialties: Urology
Board Certified: Family Nurse Practitioner
Languages: English & Spanish
---
General Info
Undergraduate: Bachelor of Science in Nursing, Registered Nurse, Long Island University, Brooklyn, NY
Graduate: Master of Science in Nursing, APRN, FNP, Mount Saint Mary College, Newburgh, NY
Year Joined: 2021
---
About Me
What made you want to become a health care provider or what is your earliest memory of wanting to be one?
I realized early on in High School that I wanted to go into healthcare. I found my passion in helping others and a love for the sciences as I pursued my studies. I then followed my dream to become a nurse and I realized that I wanted to do more for my patients which led me to nurse practitioner.
How do you connect with your patients?
I find that having a broad range of life experiences in both the military and here in the Hudson Valley allows to better understand my patients. I feel it is also important to connect with my patients by always offering them the opportunity to express their concerns, actively listen to their needs and engage them on those needs and concerns.
What are your interests outside of the office (hobbies, activities)?
I love spending time with my family, traveling and hiking.
What is your advice for your patients?
Never hesitate to ask questions regarding your health, be engaged in your health and stay active.
---