You are here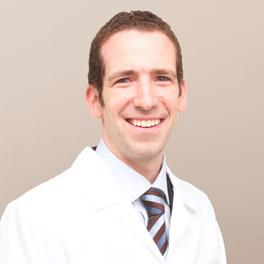 Jonathan S. Katz MD, FACC
Specialties: Cardiology
Board Certified: Internal Medicine, Cardiovascular Disease, Echocardiography, Diagnostic Medical Sonography, Cardiovascular CT
Languages: English, Hebrew, Spanish
Overall Rating of Provider
---
General Info
Medical School/Degree: M.D. - Tel Aviv University, Sackler School of Medicine, Tel Aviv, Israel
Hospital Affiliations: Good Samaritan Hospital, Montefiore Nyack Hospital.
Residency: Internal Medicine - Beth Israel Medical Center, New York, NY
Fellowship: Cardiovascular Diseases - Mount Sinai Beth Israel Medical Center, New York, NY; Advanced Cardiac Imaging - Montefiore Medical Center, Bronx, NY
Undergraduate: B.A. - New York University, College of Arts and Sciences, New York, NY
Clinical Interests:
Clinical cardiology, advanced cardiac imaging, cardiac oncology, valvular heart disease, ischemic heart disease, cholesterol & lipid disorders, echocardiography, nuclear cardiology, vascular imaging, internal medicine, preventative medicine, cardiac surgery, minimally invasive surgery.
Year Joined: 2016
---
About Me
What made you want to become a health care provider or what is your earliest memory of wanting to be one?
My father is my inspiration. He was diagnosed with a rare cancer when he was only 37 years old. He was a businessman who brilliantly navigated the intricacies of the medical system, bringing his disease under control and thriving for 24 years when the original prognosis for his disease was less than 5 years. He morphed his bad break into a second career of national and international patient advocacy, touching so many people and helping them combat their disease.
What do you love most about your specialty? / Why did you choose your specialty?
My passion for internal medicine began during my third year medical school rotation. Cardiology, a medical sub-specialty, piqued my interest due to its fast pace, widespread application, multiple diagnostic modalities, and ample therapeutic interventions. I would like to be there for patients who come to rely on their internist and cardiologist when faced with critical decisions about their heart health.
How do you connect with your patients?
Empathy. I work with patients to understand their life and culture, gain their trust, and guide them in a way that makes sense to them. My dad was a role model who taught me what it means to live with a chronic debilitating disease. In doing so, he nurtured and refined my abilities to care for patients with chronic disease.
What are your interests outside of the office (hobbies, activities)?
I have varied interests. I enjoy spending time with my wife and kids, listening to music, skiing, and playing tennis, golf, basketball, and baseball.
What is your advice for your patients?
I advise patients to live both a healthy and active lifestyle of moderation and to make thoughtful decisions about their health. I recommend that patients advocate for themselves and others as my father did and to strive to understand the treatment decisions they make and therapies they receive.
---