You are here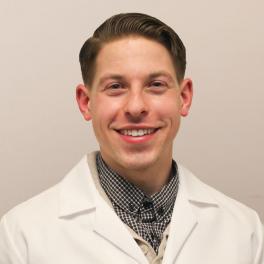 Justin D. Kroll PA-C
Specialties: Urgent Care
Board Certified: Physician Assistant
Languages: English
---
General Info
Undergraduate: BS, Mercy College, Dobbs Ferry, NY
Graduate: MPAS, Mercy College, Dobbs Ferry, NY
Clinical Interests:
Cardiology, acute care
Year Joined: 2020
---
About Me
What made you want to become a health care provider or what is your earliest memory of wanting to be one?
I enjoy problem solving along with human interaction and being able to improve somebody's life. As for one of my earliest memories, I recall my mother studying to become a nurse when I was in elementary school and I remember looking at the basic material and not truly understanding what I was looking at, but just thinking to myself, this is really cool.
What do you love most about your specialty? / Why did you choose your specialty?
I love being a Physician Assistant for a multitude of reasons from problem solving to making a difference in ones life and just the friendly interactions you can have on a daily basis. I also enjoy being in a profession that makes me a very well rounded individual in terms of knowledge and skills while keeping me on my toes and having to learn while on the job.
How do you connect with your patients?
I connect with my patients by simply entering the room with a friendly demeanor and smiling. Once they notice this, patients tend to open up and connect with me, but if they still feel a bit shy, I will try to connect with them myself by asking a question not related to medicine just to help them relax.
What are your interests outside of the office (hobbies, activities)?
Some interests outside of the office for me consist of working out, hanging out with my friends and identical twin brother, working on my car, and just overall being active. I also recently joined Putnam County Medical Reserve Corporation.
---