You are here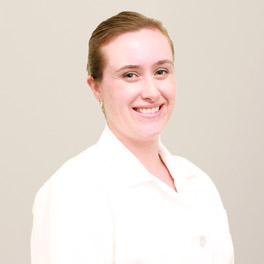 Kaitlin Bowe RN, FNP-BC
Specialties: Urgent Care
Board Certified: Family Nurse Practitioner
Languages: English
Overall Rating of Provider
---
General Info
Prior Experience: RN, Emergency Department - Lawrence Hospital Center, Bronxville, NY
Undergraduate: Pace University, College of Health Professions, Pleasantville, NY
Graduate: Pace University, College of Health Professions, Pleasantville, NY
Year Joined: 2015
---
About Me
What made you want to become a health care provider or what is your earliest memory of wanting to be one?
As a child, I loved my Pediatrician and went around telling my friends and family that I wanted to be just like her.
What do you love most about your specialty? / Why did you choose your specialty?
Nursing came naturally, being present for patients during times of need to reassure them and care for them made me want to be able to do more for them, so I became an NP.
How do you connect with your patients?
I think taking an interest in them outside of their physical health is important. Asking about family, work, hobbies, etc., also helps take their mind off the situation at hand.
What are your interests outside of the office (hobbies, activities)?
Spending time with family and friends. Taking my daughter to new places, the library, parks, and shopping.
What is your advice for your patients?
Things are rarely as bad as they seem but when they are, I will let you know.
---