You are here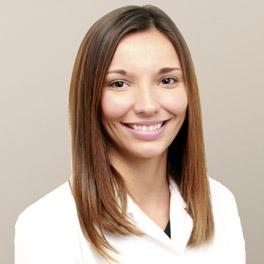 Kate Ingber PA-C
Specialties: Urgent Care
Board Certified: Physician Assistant
Languages: English
Overall Rating of Provider
---
General Info
Undergraduate: Le Moyne College, Syracuse, NY
Graduate: Le Moyne College, Syracuse, NY
Clinical Interests:
Family Medicine
Year Joined: 2015
---
About Me
What made you want to become a health care provider or what is your earliest memory of wanting to be one?
I always knew from a young age that I wanted to serve my community. As a physician assistant, I have the opportunity to improve the health and well-being of others. At Crystal Run Healthcare, I am able to help those closest to home and affect our area in a positive way.
What do you love most about your specialty? / Why did you choose your specialty?
Urgent Care is an extrememly challenging yet exciting specialty. One of the things that I love most about this specialty is the element of surprise. Working in Urgent Care allows me to continuously learn and grow as a provider because in each moment the needs of your patients are changing.
How do you connect with your patients?
I connect with my patients by being a good listener and creating an environment that is conducive to open communication. In addition, I take into account the medical needs of patients, as well as their psychological and social needs which allow for the most comprehensive patient care.
What are your interests outside of the office (hobbies, activities)?
I enjoy exercising, cooking, reading, and spending time with family and friends.
What is your advice for your patients?
One piece of advice that I give most to my patients is to take control of their health. As a provider, I feel that it is important for your patients to feel empowered about their health and also knowledgeable about their medical conditions. By empowering patients, you are able to create a climate where they have an active role in their medical care experience. Ultimately, this leads to more positive patient outcomes and improves overall wellness.
---