You are here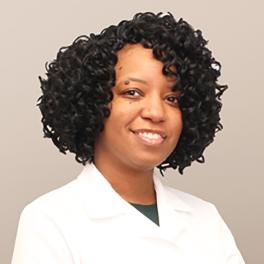 Overall Rating of Provider
---
General Info
Medical School/Degree: DO, New York College of Osteopathic Medicine, Old Westbury, New York
Hospital Affiliations: Garnet Health Medical Center (ORMC)
Prior Experience: Pediatrician - Middletown Community Health Center, Middletown, New York
Residency: Pediatrics - Lincoln Medical and Mental Health Center, Bronx, New York
Internship: St. Barnabas Hospital, Bronx, New York
Undergraduate: State University College at Buffalo, Buffalo, New York
Clinical Interests:
Asthma, Weight Management.
Year Joined: 2017
---
About Me
What made you want to become a health care provider or what is your earliest memory of wanting to be one?
I was impressed with my Pediatrician. She was caring, kind, and compassionate. At approximately 4-5 years of age, I remember my "bestie" suffering with Asthma as I watched.
What do you love most about your specialty? / Why did you choose your specialty?
Children recover quickly from illness. To watch a child grow from a newborn to a young adult is a gratifying experience.
How do you connect with your patients?
I treat every child as if he or she is my own. This makes it personal for me. I tend to treat each person as I would like to be treated.
What are your interests outside of the office (hobbies, activities)?
I like watching broadway plays, musicals, theatre, going to museums, traveling, attending my church, shopping, watching TV and movies, and also dancing.
What is your advice for your patients?
Listen to your parents. They have your best interest at heart. They keep you safe, tell you to eat healthy, and exercise. All of these will prevent illness in adulthood.
---