You are here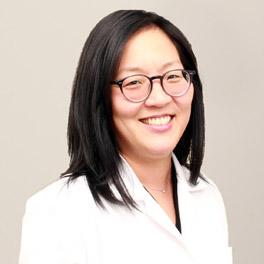 Overall Rating of Provider
---
General Info
Medical School/Degree: Boston University School of Medicine, Boston, MA
Hospital Affiliations: Garnet Health Medical Center (ORMC) and St. Anthony Community Hospital
Prior Experience: Southern California Permanente Medical Group, Pasadena, CA
Residency: Orthopedic Surgery - University of Pittsburgh Medical Center, Pittsburgh, PA
Internship: General Surgery - University of Pittsburgh Medical Center, Pittsburgh, PA
Fellowship: Musculoskeletal Oncology - Memorial Sloan-Kettering Cancer Center, New York, NY
Undergraduate: Massachusetts Institute of Technology, Cambridge, MA
Clinical Interests:
Orthopedic Surgery, Oncology, Joint Replacement
Year Joined: 2015
---
About Me
What made you want to become a health care provider or what is your earliest memory of wanting to be one?
Like many children, I had lots of dreams about what I wanted to be when I grew up, including becoming a doctor. In college, I ended up studying to be an engineer, so I thought that was what I needed to be. However, even after I earned my Masters in Engineering, I could not shake the idea of wanting to be a doctor. I wanted to use my skills and training, not in building machines or buildings, but to help heal and re-build lives.
What do you love most about your specialty? / Why did you choose your specialty?
As a surgeon, I love that I get to "fix" things. Orthopedic surgery is fun, and it is gratifying that the procedures I perform can produce necessary and immediate results. I chose to get further specialized training in tumor surgery because I found that working with cancer patients helped keep me focused on the important things in life: family, friends, giving back to my community and the world. I work very hard and fight for my patients to have the fullest life possible.
How do you connect with your patients?
I take time to listen to their concerns and fears and to honestly answer their questions. I work to build rapport and gain their trust, because I want my patients to know that I am always in their corner.
What are your interests outside of the office (hobbies, activities)?
Reading, traveling, spending time with family, museums, finding the best places to eat in NYC, playing with my dogs.
What is your advice for your patients?
Life is a gift. Be grateful every day.
---