You are here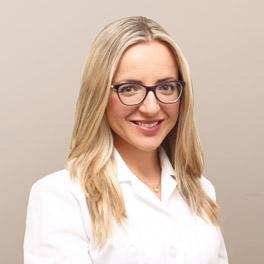 Maria Sobolev MD, FACC
Specialties: Cardiology
Board Certified: Internal Medicine, Cardiovascular Disease, Adult Echocardiography, Nuclear Cardiology, RPVI
Languages: English, Russian, Spanish, Hebrew
Overall Rating of Provider
---
General Info
Medical School/Degree: MD - Medical School for International Health at Ben Gurion University in Collaboration with Columbia University Medical Center, Be'er Sheva, Israel
Hospital Affiliations: Montefiore Nyack Hospital, Good Samaritan Hospital Medical Center
Residency: Internal Medicine - Montefiore Medical Center, Albert Einstein College of Medicine, Bronx, NY
Fellowship: Chief Fellow, Cardiology - Montefiore Einstein Center for Heart and Vascular Care, Albert Einstein College of Medicine, Bronx, NY
Undergraduate: B.A. Biochemistry and Mathematics - New York University, New York, NY
Clinical Interests:
Coronary Artery Disease, Hypertension, Lipid Disorders, Congestive Heart Failure, Valvular Heart Disease, Cardiovascular Imaging, Vascular Disease, Preventive Cardiology, Cardiac Rehabilitation, Women's Health.
Year Joined: 2016
---
About Me
What made you want to become a health care provider or what is your earliest memory of wanting to be one?
As a teenager, I was coping with a family member's illness. Along with providing emotional comfort and support, I was eager to learn about their medical condition and treatment. I knew then that I wanted to help others as a physician and learn about the complexities and management of diseases.
What do you love most about your specialty? / Why did you choose your specialty?
I love that the field of cardiology keeps advancing. It is a robust field and is constantly progressing. Heart disease is the leading cause of illness in men and women; Cardiologists prevent and treat heart disease, allowing patients to lead healthier lives.
How do you connect with your patients?
I have an outgoing personality, and find ways to connect with each of my patients individually. I believe in a patient-centered approach to medicine. I take the time to listen to each patient, and together we are able to customize a treatment regimen that is right.
What are your interests outside of the office (hobbies, activities)?
There is nothing that I love more than spending time with my family. I also enjoy spending time outdoors, traveling, and exercising.
What is your advice for your patients?
Be positive, eat healthy, try to get a good night's sleep, exercise and refrain from unhealthy habits like smoking. You know your body best; if something doesn't seem quite right, seek out medical attention early.
---