You are here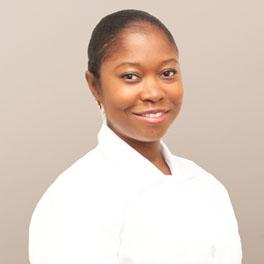 Overall Rating of Provider
---
General Info
Medical School/Degree: MD - Saba University School of Medicine, Dutch Antilles
Hospital Affiliations: Nyack Hospital
Residency: Physical Medicine & Rehabilitation - Wayne State University/Detroit Medical Center, Detroit, MI
Internship: Internal Medicine - Mount Sinai School of Medicine, Queens Hospital Center, Jamaica, NY
Undergraduate: BS Biology - University at Albany, State University of New York, Albany, NY
Clinical Interests:
Musculoskeletal Medicine, Sports Medicine, Pain Management, Spasticity Management
Year Joined: 2016
---
About Me
What made you want to become a health care provider or what is your earliest memory of wanting to be one?
As a child nothing fascinated me more than reading health and science related books. Science fairs were highlights of my childhood. Furthermore, volunteering at a local Rehabilitation Hospital for many years dating back to before my teenage years really gave me an appreciation for rehabilitation medicine.
What do you love most about your specialty? / Why did you choose your specialty?
I love the interaction that I have with patients. As a physician in the specialty of PM&R I get to see patients over a long period of time. This allows my patients and I to form great relationships, bonded with trust. After life has been preserved, the quality of life must be maximized to one's fullest extent. I love being a part of the miraculous improvements they undergo. Things we take for granted such as walking, eating, or even sleeping peacefully are issues that a large population of our community deal with and I love seeing changes.
How do you connect with your patients?
In order to connect best with my patients I let them speak with no interruptions, chiming in only to make sure that I am understanding them correctly. In addition, I like to explain my thought process to my patients so that they can understand the plan in helping them get better. The more they understand their uniquely formulated plan, the more they will take their part in improving their quality of life. I feel that this method puts the patient in charge. The patient is the captain, and I am on their team to help them win!
What are your interests outside of the office (hobbies, activities)?
During free time, I love to go out dancing with my husband. We take Kizomba, Semba, Salsa, Bachata and Zouk cultural classes to name a few. I like to cook, spend time with family and friends, and partake in fitness activities. One day I would like to run a marathon, God willing.
What is your advice for your patients?
Try to find time to relax and do things that you love. The mind plays a huge role in health. Not all causes of stress can disappear, but one can find ways around some. Focus on what you can do rather than on what you cannot do.
---