You are here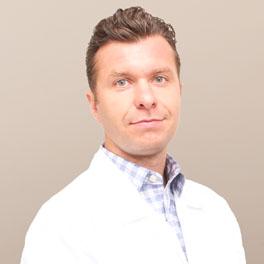 Overall Rating of Provider
---
General Info
Medical School/Degree: D.O. - University of New England College of Osteopathic Medicine, Biddeford, ME
Hospital Affiliations: Garnet Health Medical Center (ORMC)
Residency: Family Medicine & Ophthalmology - St. John's Episcopal Hospital/Interfaith Medical Center, Far Rockaway, NY
Fellowship: Vitreo-Retinal Surgery - Associates in Ophthalmology, Pittsburgh, PA
Undergraduate: B.S. Biological Sciences - University of Connecticut, Storrs, CT
Clinical Interests:
Fellowship trained in Vitreo-Retinal surgery, Age-related Macular Degeneration, Diabetes, Retinopathy, Retinal Detachment, Epiretinal Membranes and Macular Pucker, Macular Holes, Vitreomacular Traction, Uveitis, Retinal Tears/Holes, Posterior Vitreous Detachment, Retinal Vein Occlusions, Macular Edema, Vitreous Hemorrhage.
Year Joined: 2016
---
About Me
What made you want to become a health care provider or what is your earliest memory of wanting to be one?
My interest in medicine began with an interest in science, especially anatomy and physiology.
What do you love most about your specialty? / Why did you choose your specialty?
I chose Vitreo-Retinal Surgery due to my fascination with Neurophysiology and my desire to understand how we rely on visual input to function daily. The intense focus and attention to detail required in treating diseases of the retina fit my personality.
How do you connect with your patients?
I think of every patient as someone that could be a family member, which means I listen to them, speak to them and treat them the same as I would a family member.
What are your interests outside of the office (hobbies, activities)?
Fishing, gardening, photography, hiking, and cooking.
What is your advice for your patients?
Eat your vegetables.
---