You are here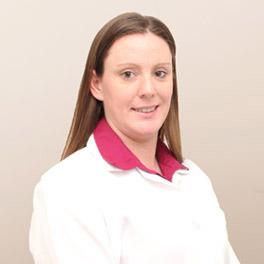 Melissa Dombroski PA-C
Specialties: Orthopedic Surgery
Board Certified: Physician Assistant
Languages: English
---
General Info
Hospital Affiliations: Orange Regional Medical Center, Catskill Regional Medical Center, St. Anthony Community Hospital.
Prior Experience: P.A. - Kingston Bone and Joint Center, Kingston, NY
Undergraduate: B.S. Medical Studies - King's College, Wilkes-Barre, PA
Graduate: M.S. Physician Assistant Studies - King's College, Wilkes-Barre, PA
Clinical Interests:
Orthopedic Surgery
Year Joined: 2017
---
About Me
What made you want to become a health care provider or what is your earliest memory of wanting to be one?
I became interested in the field of medicine around the time of middle school.
What do you love most about your specialty? / Why did you choose your specialty?
I love the surgical side of Orthopedics. I like that the broken pieces can be put back together again and lead to healing. I like orthopedics because it is a specialty where you tend to see improvement in the patients as the body heals.
How do you connect with your patients?
Answering questions to the best of my ability so the patient understands what is happening, and what will potentially happen at future appointments.
What are your interests outside of the office (hobbies, activities)?
I am a 6th degree black belt in Tae Kwon Do. I enjoy running in local road races and enjoy hiking with my husband and dog.
What is your advice for your patients?
Stay active. Make an appointment before your pain becomes intolerable.
---