You are here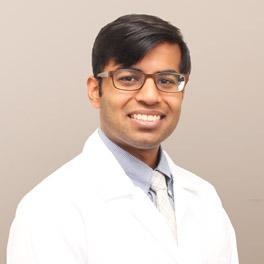 Overall Rating of Provider
---
General Info
Medical School/Degree: D.O. - New York College of Osteopathic Medicine, Old Westbury, NY
Hospital Affiliations: Good Samaritan Hospital, Garnet Health Medical Center (ORMC)
Prior Experience: Hospital Transcriptionist - JFK Hospital, Edison, NJ
Residency: Pediatrics - Maria Fareri Children's Hospital at Westchester Medical Center, Hawthorne, NY
Undergraduate: B.S. Biology - Seton Hall University, South Orange, NJ
Clinical Interests:
Preventative Medicine, Asthma, Sports Medicine.
Year Joined: 2016
---
About Me
What made you want to become a health care provider or what is your earliest memory of wanting to be one?
I wanted to become involved in healthcare to influence the lives of others in a positive way.
What do you love most about your specialty? / Why did you choose your specialty?
I love having the opportunity to work with families to help children reach their full potential. Also, being around children helps me to see the world from various different points of view.
How do you connect with your patients?
I like to talk about my patient's hobbies with them. Allowing children to teach me about their interests and passions, I believe helps to open the road to a two-way conversation about life and health.
What are your interests outside of the office (hobbies, activities)?
I like to run, go hiking with my dog, and try new foods with my wife.
What is your advice for your patients?
I try to tell my patients and their families that while I will try my best to help, the responsibility to grow healthy and strong is theirs, and with the right choices they can accomplish more than I can alone.
---