You are here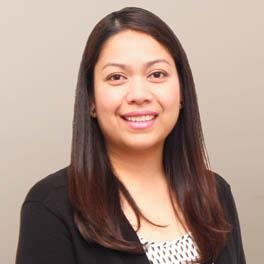 ---
General Info
Medical School/Degree: Doctorate of Physical Therapy - Dominican College, Orangeburg, NY
Prior Experience: Senior Physical Therapist - Island Musculoskeletal Care, NY; Physical Therapist - Infinite Services, Inc., NY
Undergraduate: Bachelor of Science in Physical Therapy - University of the City of Manila, Manila, Philippines
Clinical Interests:
Orthopedic, post-surgical care, sports injuries.
Year Joined: 2016
---
About Me
What made you want to become a health care provider or what is your earliest memory of wanting to be one?
I always knew when I was a child that I would be working as a medical professional. I guess because most of my family is in the medical field. I chose Physical Therapy because it helps individuals to restore function and promote overall fitness and a health in a natural way.
What do you love most about your specialty? / Why did you choose your specialty?
Being a Physical Therapist is very rewarding. I have the chance to make a meaningful difference in people's lives. I also have the opportunity to help patients make progress through treatment and return to activities they love.
How do you connect with your patients?
Establishing good rapport, being a good listener and being sensitive to patient's feelings are some of the best ways I connect to my patients.
What are your interests outside of the office (hobbies, activities)?
I love to read, travel, spend time with my family and especially playing with my kids.
What is your advice for your patients?
The importance of a good physical rehabilitation not only lies in physical therapy treatment but also in the compliance of home exercise programs.
---