You are here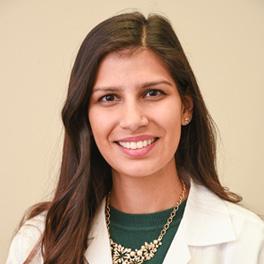 Nisha Pirani PA-C
Specialties: Otolaryngology
Board Certified: Physician Assistant
Languages: English, Gujarati, Hindi, & Spanish
Overall Rating of Provider
---
General Info
Hospital Affiliations: Garnet Health Medical Center (ORMC), St. Anthony Community Hospital
Undergraduate: Biology New York Institute of Technology, Old Westbury, NY
Graduate: Touro College, School of Health Sciences, Bay Shore, NY
Year Joined: 2018
---
About Me
What made you want to become a health care provider or what is your earliest memory of wanting to be one?
I have always been interested in joining the healthcare field. My cousin, a Physician Assistant, recommended that I look into the profession because she thought it might be a great fit for me. After shadowing her for many months, I realized that it was a great profession for me. It allows me to have balance in my life, which I truly value.
What do you love most about your specialty? / Why did you choose your specialty?
What I love most about this specialty is the opportunity to treat a wide variety of issues, focusing on ear, nose, and throat, in all ages from newborns to geriatircs.
How do you connect with your patients?
I try to connect with my patients by empathizing with their situtation. Trying to find that common ground helps strengthen the patient-provider experience and helps build that trust and confidence in their medical care.
What are your interests outside of the office (hobbies, activities)?
I love to travel. Traveling is a beautiful way to learn about other cultures, traditions, and lifestyles other than your own. I am always looking for places to travel to add to my list.
What is your advice for your patients?
It is really important to keep a balance in life: eat well, exercise, and spend some quality time on yourself.
---