You are here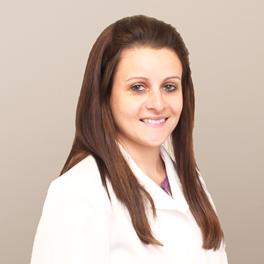 Overall Rating of Provider
---
General Info
Medical School/Degree: Doctor of Osteopathic Medicine - New York College of Osteopathic Medicine, Old Westbury, NY
Hospital Affiliations: Montefiore Nyack Hospital, Good Samaritan Hospital Medical Center
Residency: Family Medicine - The Wright Center for Graduate Medical Education, PA
Graduate: B.A. - Hunter College, New York, NY
Clinical Interests:
Family Medicine and Musculoskeletal Medicine.
Year Joined: 2016
---
About Me
What made you want to become a health care provider or what is your earliest memory of wanting to be one?
I have been interested in science and medicine for as long as I can remember. When my Grandfather fell ill, I was in my teens and made the decision to pursue a medical career.
What do you love most about your specialty? / Why did you choose your specialty?
I love the breadth of the scope of Family Medicine, and that I can care for all patients, regardless of age. I love the focus that musculoskeletal medicine has on body mechanics, and enjoy treating musculoskeletal complaints.
How do you connect with your patients?
People are so diverse, yet somehow it is easy to find similarities and commonalities with each other. It is fun to pick up on the connections in conversations with my patients.
What are your interests outside of the office (hobbies, activities)?
I love to read, particularly, the genre of historical fiction. I am also a big sports fan. Particularly, the NY Giants and NY Yankees. I also love to spend time outdoors and spend time with my family, including my 2 daughters.
What is your advice for your patients?
Prevention is the best treatment. Making sure we take steps to keep ourselves healthy is the most important aspect of healthcare.
---