You are here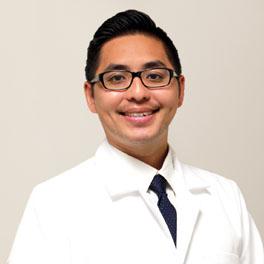 Quang Ton MD
Specialties: Endocrinology
Board Certified: Internal Medicine
Languages: English
Overall Rating of Provider
---
General Info
Medical School/Degree: Ross University School of Medicine
Hospital Affiliations: Garnet Health Medical Center (ORMC), St. Anthony's Community Hospital, Montefiore St. Luke's Cornwall Hospital
Residency: Internal Medicine, Mt. Sinai School of Medicine EHMC, Englewood, NJ
Fellowship: Endocrinology, University of Rochester Strong Memorial Hospital, Rochester, NY
Undergraduate: University of Miami
Clinical Interests:
Diabetes, osteoporosis and disorders of bone metabolism, thyroid disease, adrenal and pituitary disorders, and patient education.
Year Joined: 2015
---
About Me
What made you want to become a health care provider or what is your earliest memory of wanting to be one?
As with most physicians, the ability to help others was a driving force in my decision to pursue medicine. This desire began for me when I fractured my right forearm at the age of six and having experienced warm and dedicated care. I knew that I wanted to be able to help people in the same way. Since then, my life has gravitated towards science and academics while translating this into compassionate patient care.
What do you love most about your specialty? / Why did you choose your specialty?
Many factors influenced my journey towards endocrinology. My mother has Type 2 diabetes and osteoporosis. While learning the complex hormones and pathways as a second year medical student, I was helping my mother better understand her conditions. Our specialty also provides an avenue for unique intellectual excitement and challenges. It gives me the opportunity to build long term relationships with patients while supporting them through various life moments.
How do you connect with your patients?
Having worked as a waiter for ten years during my schooling, I learned to anticipate and fulfill people's needs through effective listening and communication. My relationships with my patients are built through trust and empathy so that we can effectively create and individualized treatment plan.
What are your interests outside of the office (hobbies, activities)?
My wife and I enjoy exploring new cuisines and restaurants while traveling. I also keep active by hiking, surfing, and kayaking. In addition, I raise funds for charity in the yearly 40 mile NY Five Borough Bike Tour.
What is your advice for your patients?
Patient' success not only relies on me, but also on the patients themselves. That's why I focus on patient education, practical goal setting, and positive thinking.
---