You are here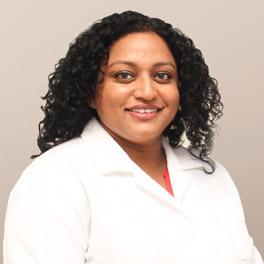 Overall Rating of Provider
---
General Info
Medical School/Degree: M.D. - PSG Institute of Medical Science and Research, Coimbatore, India
Prior Experience: Outpatient Physician - Advantage Care Physicians, Brooklyn, NY
Residency: Family Medicine - The Brooklyn Hospital Center, Brooklyn, NY
Clinical Interests:
Hypertension and Diabetes.
Year Joined: 2016
---
About Me
What made you want to become a health care provider or what is your earliest memory of wanting to be one?
When I was 15 years old, I recall walking down the street by myself when an elderly gentleman, in front of me, tripped on the uneven sidewalk and fell down. My immediate response was to rush towards him to help him up. He was grateful I was there to help him. In that moment, I knew I wanted to do something that helped care for people since it has always been an innate response. So, a doctor I became.
What do you love most about your specialty? / Why did you choose your specialty?
I love that I can assist in caring for multiple generations in the same family. Continuity and building a strong rapport with the family is such an important part of patient health education. As a Family Practitioner, I am able to do this.
How do you connect with your patients?
I connect with my patients by being truthful. I provide examples to them that allow them to understand why taking care of their health is so important. I have many patients that neglect themselves because they have to care for a child with a disability or an elderly parent. I speak to them on a real level as to how important they are to their family. This allows them to realize what they need to do for their health to improve it.
What are your interests outside of the office (hobbies, activities)?
I enjoy traveling, reading, gardening, functionally crafted skills, and cooking.
What is your advice for your patients?
My advice is that is it important to take care of your health because without it, you can't enjoy the other things in your life.
---