You are here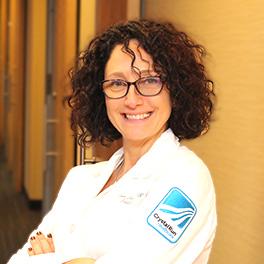 Overall Rating of Provider
---
General Info
Medical School/Degree: DPM - New York College of Podiatric Medicine, New York, NY
Hospital Affiliations: Montefiore Nyack Hospital
Prior Experience: Podiatric Medicine & Surgery - The Jamaica Hospital Medical Center, Jamaica, NY; Podiatric Surgery - Parkway West Regional Medical Center, North Miami Beach, FL
Residency: Podiatry - The Jamaica Hospital Medical Center, Jamaica, NY
Undergraduate: B.A. Biology - Binghamton University, Binghamton, NY
Clinical Interests:
Sports Medicine, Pediatrics.
Year Joined: 2016
---
About Me
What made you want to become a health care provider or what is your earliest memory of wanting to be one?
When I was 16, after I had knee surgery, I remember that the surgeon was very gruff. I cried at the 1st dressing change. I wanted to help people, but make sure they never felt that way!
What do you love most about your specialty? / Why did you choose your specialty?
First, it's diverse - sports medicine, dermatology, and wound care. Second, for the most part, I can have a career and be there for my family.
How do you connect with your patients?
I try to stay relevant via news, sports, and television. Also, I find out a patient's interests and try to chat about daily things. Lastly, I show compassion.
What are your interests outside of the office (hobbies, activities)?
Reading and running.
What is your advice for your patients?
That the most honest they are with me, the more I can help them.
---