You are here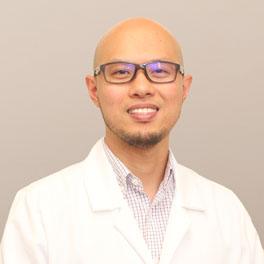 ---
General Info
Undergraduate: BS, Physical Therapy, Manila Central University, Caloocan City, Philipines; BS, Physical Therapy, Far Eastern University, Manila, Philippines
Clinical Interests:
Orthopedics, post-surgical conditions, geriatrics.
Year Joined: 2018
---
About Me
What made you want to become a health care provider or what is your earliest memory of wanting to be one?
I was always involved in sports when I was a kid and seeing athletes get injured made me want to get involved in their recovery. I also love helping people.
What do you love most about your specialty? / Why did you choose your specialty?
What made me love physical therapy is being involved closely with the recovery of my patients. It is very rewarding to see your patients recover from their injuries or condition.
How do you connect with your patients?
I always establish a rapport with my patients. I also listen to them and explain their condition, injury, and prognosis with physical therapy.
What are your interests outside of the office (hobbies, activities)?
I love exercising, hiking, gardening, and cooking.
What is your advice for your patients?
Physical Therapy is an effective non-aggressive treatment to injuries or conditions but prevention is always easier than curing.
---