You are here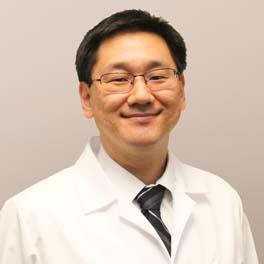 ---
General Info
Medical School/Degree: Doctor of Osteopathic Medicine, Debusk College of Osteopathic Medicine at Lincoln Memorial University, Harrogate, TN
Residency: Family Medicine, Rochester Regional Health - United Memorial Medical Center, Batavia, NY
Fellowship: Neuromusculoskeletal Medicine and Osteopathic Manipulative Medicine, Stony Brook Southampton Hospital, Southampton, NY; Sports Medicine, Northwell Health - Plainview Hospital, Plainview, NY
Undergraduate: Bachelor of Arts, University of Tennessee, Knoxville, TN
Clinical Interests:
Osteopathic Manipulative Medicine, Sports Medicine, Non-Operative Orthopedics, Concussion, Musculoskeletal Ultrasound, Prolotherapy, Platelet-Rich Plasma.
Year Joined: 2021
---
About Me
What made you want to become a health care provider or what is your earliest memory of wanting to be one?
I was constantly sick while growing up, and my frequent visits to doctors and the quality of care I received ultimately piqued my interest in medicine. This interest turned into a passion when I experienced multiple sports injuries during my college years, solidifying my decision to become a doctor.
What do you love most about your specialty? / Why did you choose your specialty?
Family medicine encompasses general care, which allows me to treat diverse patient populations in different age groups. Combined with my specialties in osteopathic manipulative medicine and sports medicine, I am able to practice a holistic approach to care and adhere to Dr. A.T. Still's statement, "To find health should be the object of the doctor. Anyone can find disease."
How do you connect with your patients?
I like to follow the golden rule that you should treat others how you want to be treated. I myself was a patient multiple times and can empathize with patients' concerns. Thus, I always try to put myself in their shoes. This also helps us make mutual decisions together.
What are your interests outside of the office (hobbies, activities)?
I enjoy spending time with family, drawing, painting, sculpture, photography, swimming, and tennis.
What is your advice for your patients?
Think holistically. Mind, body, spirit, nutrition, and physical activity are all central to well-being.
---