You are here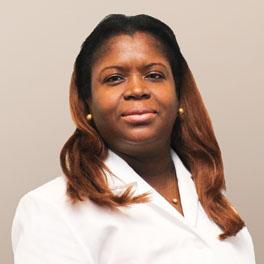 ---
General Info
Medical School/Degree: MD, New York College of Medicine, Valhalla, NY
Hospital Affiliations: Montefiore Nyack Hospital
Residency: Obstetrics and Gynecology, Our Lady of Mercy Hospital, Bronx, NY
Undergraduate: BS, Biomedicine, CUNY Medical School, New York, NY
Graduate: New York College of Medicine, Valhalla, NY
Clinical Interests:
Preventive care, women and child care
Year Joined: 2020
---
About Me
What made you want to become a health care provider or what is your earliest memory of wanting to be one?
I remember as a child I used to love taking care of anyone that had a cut. I would place bandages on every cut I saw. My late grandfather started calling me doctor. Since that time, I would go around stating I am a doctor.
What do you love most about your specialty? / Why did you choose your specialty?
I love the fact that I have an essential role in bringing life into the world. I chose to become an Obstetrics Gynecologist due to the fact that I saw a woman giving birth my third year medical school rotation. I was amazed by the event and made the decision to pursue a career in that field.
How do you connect with your patients?
I engage my patients to help them become active participants in the decision making during their care.
What are your interests outside of the office (hobbies, activities)?
I love going to the movies, spas, shopping, site seeing, traveling, and reading.
What is your advice for your patients?
I tell patients to always make the decision regarding their care that feels right inside and what is beneficial to them.
---