You are here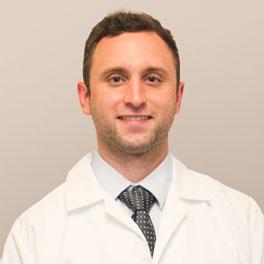 Vincent P. Moscato MD
Specialties: Ophthalmology
Board Certified: Ophthalmology
Languages: English
---
General Info
Medical School/Degree: MD, University at Buffalo, Jacobs School of Medicine and Biomedical Science, Buffalo, NY
Hospital Affiliations: Garnet Medical Center (ORMC)
Residency: Ophthalmology, Institute of Ophthalmology and Visual Science, Rutgers New Jersey Medical School, Newark, NJ
Internship: Preliminary Medicine, Mount Sinai Beth Israel, Manhatten, NY
Undergraduate: BA, State University of New York College at Genesseo, Genesseo, NY
Clinical Interests:
Comprehensive eye care and cataract surgery
Year Joined: 2020
---
About Me
What made you want to become a health care provider or what is your earliest memory of wanting to be one?
My earliest memory of wanting to be a doctor would be from when I started working with my Uncle Pat. He has been practicing in Primary and Emergency Care in the Hudson Valley for over 30 years! I was always inspired by his wonderful relationships with his patients and his constant willingness to help others. It has been my goal to carry on that legacy and it is a dream to also be able to serve the Hudson Valley community which I have always considered "home".
What do you love most about your specialty? / Why did you choose your specialty?
What I love most about Ophthalmology is that we are in a great position to directly help people. We can perform surgery that will improve or give people their vision back if its been lost to certain causes. We can also identify vision threatening diseases early and steer people in the right direction so that they have the best chance of keeping their sight. Patient's are incredibly grateful for taking care of their sight and the appreciation is delightfully rewarding.
How do you connect with your patients?
I connect with patients by listening to them to learn about what concerns them and figuring out how best I can help.
What are your interests outside of the office (hobbies, activities)?
I like to spend time with my family - I come from a big, fun, and loving Italian family and I enjoy every minute with them. Outside of that, I like to follow baseball and current events in the news. I enjoy personal finance, following the stock market, and recently I've taken up amateur photography for fun.
What is your advice for your patients?
Be a good steward of your eye health - and always wear safety goggles!
---